The senior living industry has changed significantly over the past few years. Demand is up, and expectations are higher for retirement and assisted living communities.
The COVID-19 pandemic and the distinct preferences of the growing baby boomer generation are changing how senior living communities are developed, designed, and marketed.
Senior living communities have to create and design functional, safe, comfortable, innovative interiors and spaces to remain competitive, attract new residents, and retain current ones.
Whether you're a senior living community owner or operator looking to update the interior of an existing community or a developer in the beginning stages of building a new community, having a thorough design plan is crucial.
This guide has everything you need to know about senior living design, including the advantages of hiring a senior living interior design firm, how to choose a design firm, popular trends, and more.
Why Hiring a Senior Living Interior Design Firm Is Worth It
Designing or updating a senior living community is a complicated process that requires specialized skills and experience. In addition, moving into a retirement or assisted living community is a major life change and a significant investment for older adults.
Senior living community owners and operators understand the importance of designing beautiful, safe, and functional senior living communities. Potential residents are choosing their next home, and it's up to you to make sure it's comfortable, secure, and well-designed.
If you want to make sure the money and time invested by you and your residents is not wasted, you should consult an interior designer who has expertise in senior living. Interior design firms like 828id are committed to creating comfortable, stylish spaces for residents while keeping projects on-schedule and within budget.
Senior living interior designers know what residents expect and need in a senior living community. They understand the importance of balancing elegant design and functionality to ensure residents are safe and comfortable at home.
Below are just a few of the benefits of hiring a senior living interior design firm for your next project:
Cost-effective
Designing a senior living community can be challenging and costly if not done well. Designers ensure you get the best value for your money and will help you track where your money is going. Your designer can work within your budget and advise you on how to spend your money wisely.


Fresh Eyes and Unique Ideas
A design professional has years of experience and training. They are creative and know what design aspects work in senior living communities. A senior living interior designer can offer unique ideas and solutions to help your community stand out.


Saves Time
Avoid time-consuming mistakes by purchasing incorrect flooring, lighting, etc., furniture or accessories. A designer will be able to select the correct furnishings, colors, and amenities for your senior living community. Interior designers are also experts at sourcing materials, so you have more time to focus on other aspects of your project.


Customized Plans and Designs
An experienced interior designer can help you define your style and incorporate it into the design plan. Then, a designer can take your vision and create a well-thought-out senior living interior design plan.


Contacts and Resources
Finding reliable vendors is a task that takes time and energy. However, when you hire a senior living interior designer, you will have access to a network of trusted vendors. Designers also have access to the best material and furnishing suppliers

.


Choosing a Senior Living Interior Design Firm
If you know you need a senior living interior design firm but you're unsure how to find the best one for your project, check out our tips for choosing the best interior design firm for your project.


Select an Interior Design Firm Specializing in Senior Living
When it comes to senior living design, all interior designers are not created equal. Designing for senior living communities requires specialized experience, skills, and knowledge.
Senior living designers are experts in creating interiors for senior living communities. They're knowledgeable about residents' challenges with mobility, safety concerns, memory care, logistics, zoning requirements, color choices, furniture ergonomics, and space programming.


Experience from Previous Projects
Choose a design firm with experience in the type of community you're updating or developing.
For example, residents in assisted living communities have different needs and expectations from those living in retirement communities. Therefore, you want to make sure your designer is well versed in your particular community type and its needs.
Experienced senior living interior design firms should have customer referrals and a portfolio of successful projects. Take a look at the beautiful projects created by 828id.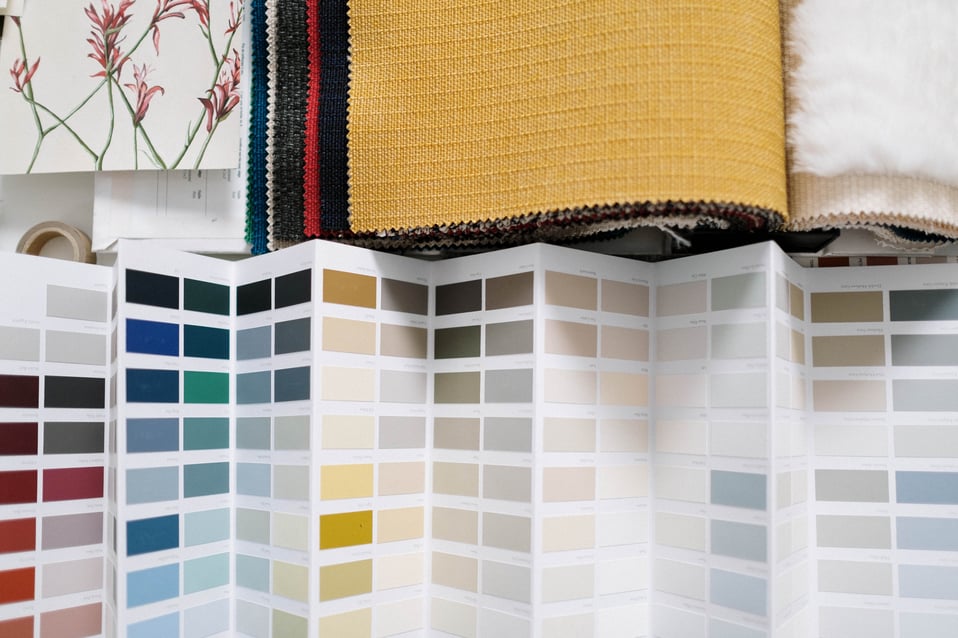 What Do Residents Expect from Senior Living Interior Design?
The massive population of aging baby boomers contributes to the need for additional retirement and assisted living communities.
According to the U.S. Census Bureau, all baby boomers will be 65 and older by 2030; in addition, by 2034, seniors will outnumber young people for the first time in U.S. history.
Many baby boomers are tech-savvy, well-traveled, affluent, and social. This generation is not looking for stuffy retirement or assisted living communities. Instead, they expect beautiful, vibrant, and modern living spaces.
Older, healthy adults who choose senior living will select communities designed to meet their independent, active lifestyles. As a result, senior living owners will have to create communities that reflect the needs and expectations of this unique group with the following trends and services.


High-End Services & Amenities
Design experts like 828id are skilled at creating beautiful, functional spaces that residents love. In addition, many senior living communities are located in upscale areas near shopping centers, restaurants, and popular attractions.
Residents expect communities to include premium high-end services and amenities that should consist of:
Spacious, modern apartments, townhouses, single-family homes, and condos
Innovative casual dining choices like cafes, bistro's, and bars
Outdoor patios, gazebos, and dining areas
Formal dining areas
Salons & Spas
Theaters & Libraries
Swimming pools
Courts
Dry cleaning & delivery services
Housekeeping & laundry services
Exterior home maintenance
Advanced Technology
Today's seniors embrace technology and expect senior living communities to facilitate their use of technology. Using interior design elements to incorporate technology within senior living interior communities is a must for attracting new and retaining current residents.
The prime time to plan and design your technology infrastructure is during the initial phase of a project.
Current senior living owners can benefit from hiring senior living interior design firms to update outdated technology or add new technology to existing communities.
Interior design experts know how to seamlessly merge technology and design without sacrificing the personal feel residents expect from communities.
Interior designers and IT professionals can work together to enhance the technology in senior living communities in the following ways:
Smart home features like automated thermostats, lights, and fall detectors
Voice-activation and smart home assistants
Purposeful placement of furniture with technology systems
Security cameras
Life streamed events, music, and movies
Video chat
Hi-speed internet
A Focus on Health & Wellness
The senior living industry has been particularly negatively affected by the COVID-19 pandemic, which has increased the focus on healthy lifestyles for older adults. To meet the needs of health-conscious baby boomers, many senior living communities are now moving toward a wellness-focused lifestyle.
According to the International Council on Active Aging, 60% of senior living professionals said their communities will be based on a wellness lifestyle by 2024.
Interior design plays a crucial role in the health and well-being of senior living residents. Senior living interior designers professionals are very familiar with the unique design needs of seniors.
Designers can work with owners to create appealing and safe interior design plans that will take into account the specific needs of seniors' mental, physical, and social health.
Senior owners can support and facilitate the health and wellness of residents by incorporating the following within the design of their communities:
UV-C air sanitizing systems
Fall technology in resident living/bedroom areas
Outdoor patios
Telehealth options
Virtual and in-person fitness classes
Walking and bike trails
Fitness studios
Yoga & meditation studios
Massage & Therapy spas
Furnishing with sanitizing technology
Natural Light
Residents want private living spaces and communities that are bright and beautiful.
Adding natural light instead of artificial light to senior living design plans has several advantages for residents. Natural light improves residents' emotional and mental state and produces vitamin D.
Senior living interior design specialists are great at seamlessly incorporating natural light throughout senior living communities. Natural light also creates a more efficient building with lower operating costs.